Why Our Rotherhithe Movers SE16 are the Right Movers for You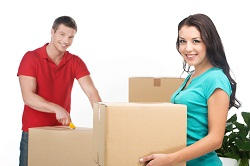 Looking for reliable SE16 movers? Look no further! Rotherhithe Removals are the premiere movers in the area, with the services at hand to make your move as simple as possible. It doesn't matter whether you are moving a single item, your home, or an entire office, you can rest assured that while other companies may let you down we certainly won't. Even if you've taken on a job somewhere else and had a lesser company back out, leaving you with a job half done, we can help and get the job done right.

We pride ourselves on our wide range of removal packages that service all those in need of a mover. Remember, when you choose our movers you are getting far more than just a plan old man and a van service. With us you are getting quality movers that are insured and fully licensed, as our teams are fully vetted before joining our firm. So our clients can be sure that when they choose us they are getting the best individuals that the removal industry has to offer.

When a business decides that their current premises just aren't suitable they will look to move. Moving business premises may seem like a mountain-sized task, especially to those who haven't done so before or had bad experiences in the past. Fear not, as we offer business removals with a difference, expect to see one of personally assigned removal managers to rigorously plan your move, leaving no stone unturned. Our Rotherhithe movers will make sure everything is accounted for to ensure a stress free move. However, we also understand that if you're downscaling there just may not be enough to space to move everything in right away, when this is the case we have a solution ready and on hand.

Storage solutions aren't a new aspect to the removal business; in fact they've been around for decades. What is new is to see a mover to do storage solutions right, especially in the Rotherhithe area. We have storage solutions that blow away the completion, large units, small units and everything in between, meaning that there is no items too big or items too small. Our units will allow you to spread moves over time, or even break down your move to be more deliberate in which items make it into your new home or office. Call us on 020 8746 4443 and one of our advisors will run you through the storage solutions we currently have on hand.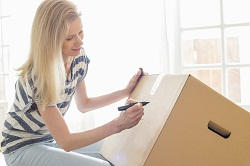 If you're looking to move quickly and only have a small amount of items to get from A to B, you might find one of our man and a van services suitable. Sometimes there just isn't the need to for a planned out move and a more get up and go approach is needed, which is exactly where we can help. We offer a fully insured, competitively priced and highly professional SE16 man and van service, which can handle your move with ruthless efficiency. If you feel a man and van service is suitable for your move, why not get in touch on 020 8746 4443 now and see how we can help you.

Before you sign on the dotted line for your new home, the thought of how you're are going to get your possessions there will cross your mind. Thankfully, we have the movers on hand to make sure everything gets to your new homestead in the exact same condition in leaves the old one. With a range of Rotherhithe removal services at hand it doesn't matter whether your move is within the Rotherhithe area or out of it, big or small, we can handle it. To find out what Rotherhithe Removals can do for you; call us on 020 8746 4443 in order to obtain a free quote.