When Looking to Spread Out Your Move Look Towards Rotherhithe Storage SE16 Solutions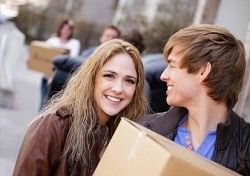 During your move you may find that you don't have enough room in your new property for all your items, when this is the case our Rotherhithe storage is the answer. Whether you are moving in or out of the area, Rotherhithe Removals options are available countrywide. Our storage options will make sure that your items are secured, insured and protected around the clock. Call us on 020 8746 4443 to get more information on how our SE16 storage options can work for you.

Moving home can be a stressful experience for all parties involved, especially if you are balancing every other aspect of your life around it. Whether it's getting the kids to school or making sure you are in the office on time, sometimes there just isn't enough time available to get that much anticipated move done it one go. When this is the case storage is the answer. Placing items into storage allows you to move them in when you want and on your own time.

If you're a business owner looking to move premises, size will always be a factor. The office you are going to may not be of the same size and stature than the one you are currently in. When this is the case many movers will look towards storage options. Our Rotherhithe storage services tick all the boxes and take care in handling your business goods. No matter whether it's furniture, files or anything in-between, our on-site storage is fully insured to make sure all your items are safe and are ready on hand whenever you want to move them in.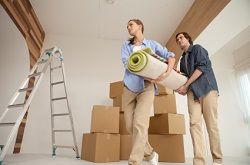 Many storage companies won't provide you with much help when it comes to getting your items ready for storage. Those moving stuff in for the short-term don't need to overly concern themselves with such, as simple paper wrap will protect most items from dust. However, it is a different story for those who are looking to utilise storage over the long term. It isn't as simple as just throwing your items into a container and leaving them there. The items need to be prepped correctly to make sure they don't fall victim to dust. Start by breaking down any larger pieces of furniture and wrapping their parts individually. When it comes to electrical items try to put them back into their original packaging, it will keep them tight in place and increase protection. If you have items that no longer have their original packaging, utilized bubble wrap or another form of padding on the item. For smaller items, old shoes boxes and padded envelopes are usually fine for keeping them safe. Jewelry however requires much more investment; a mini-safe or locking jewelry box should be used in most cases. After packing all your items into a SE16 storage unit, cover them with a large sheet to help keep them dust free. To learn more about what to do before putting items into storage, speak to one of customer service advisors on 020 8746 4443.

It is no secret that moving home isn't a simple cut and dry process. Storage is the perfect solution for both business and home movers for those who don't feel that they can get the job done it one go. Here at Rotherhithe Removals we provide various storage solutions, so no matter the amount of items you have we are sure to have something to suit. We are happy to provide you with all the advice and help you need, so why not give us a call on 020 8746 4443. Our friendly team is available between 9 and 6, 7 days a week, and they'll happily help you find the right storage solution.